WOLF MOON
Book 2 of the LYCANTHROPIC series
Werewolves run wild in London. Riots grip the city as vigilantes and protesters take to the streets.
The Prime Minister is determined to contain the disease before it spreads further. She fights back ruthlessly with all the tools of government at her disposal.
But Leanna's plans are only just beginning to unfold. The leader of the werewolves and her army of Wolf Brothers are already one step ahead of the authorities.
And for the ordinary people caught up in the conflict, daily life becomes a fight for survival.
WOLF MOON is the second in the LYCANTHROPIC apocalyptic werewolf series.
Buy the book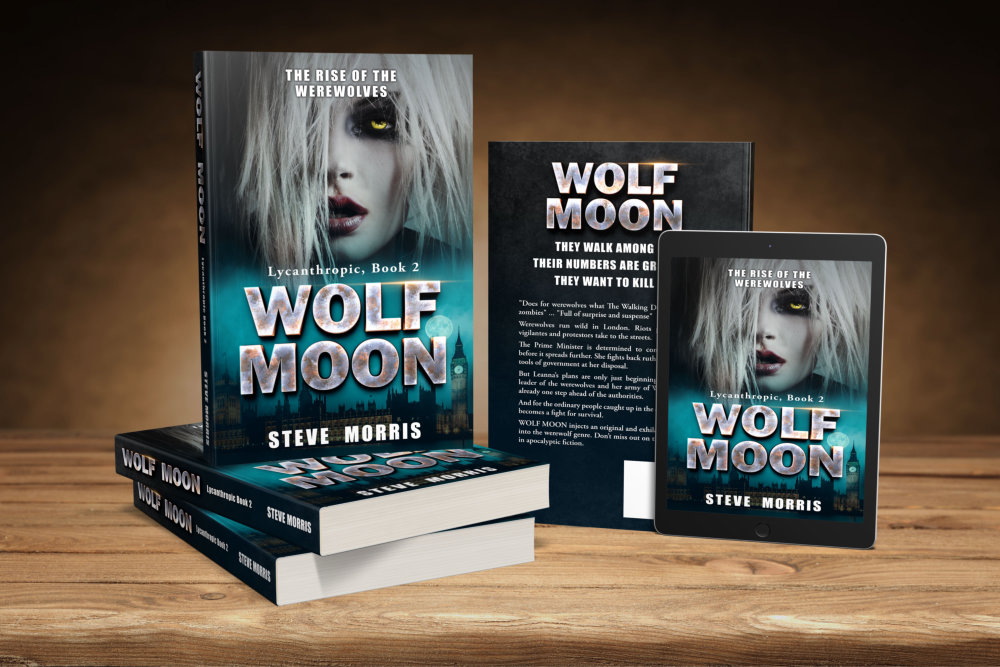 REVIEWS
Didn't want to put it down. Cant wait for book 3. Very suspenseful and action packed.
★★★★★
Amazon reader
---
This book picks up from the first and just WOW! What an amazing read!
★★★★★
Amazon reader
---
If you like werewolves, look no further, you have found the next book to add to your collection.
★★★★★
Amazon reader
---
Steve Morris hit it out of the park once again with Wolf Moon, the second installment in the Lycanthropic series.
★★★★★
Amazon reader
---

Copyright 2017-2019, Steve Morris, Landmark Media