WOLF BLOOD
Book 1 of the LYCANTHROPIC series
When a wave of vicious attacks sweeps across London, there are reports of a Beast on the loose. There are fears of a Ripper stalking the streets. But the truth is more terrifying than anyone wants to admit. Werewolves are prowling the city. Hunting and killing.
Lycanthropy, a disease as old as humanity, now threatens to destroy civilization. With no cure, no vaccine, and millions of potential victims, it's spreading through the capital at exponential rates. And every werewolf bite has just two possible outcomes - death or infection.
Only a tiny number of people have the insight to realize what is happening. But what will a young police woman, a group of teenagers and a computer nerd have to sacrifice in order to survive the werewolf apocalypse?
WOLF BLOOD is the first in the LYCANTHROPIC apocalyptic werewolf series.
Buy the book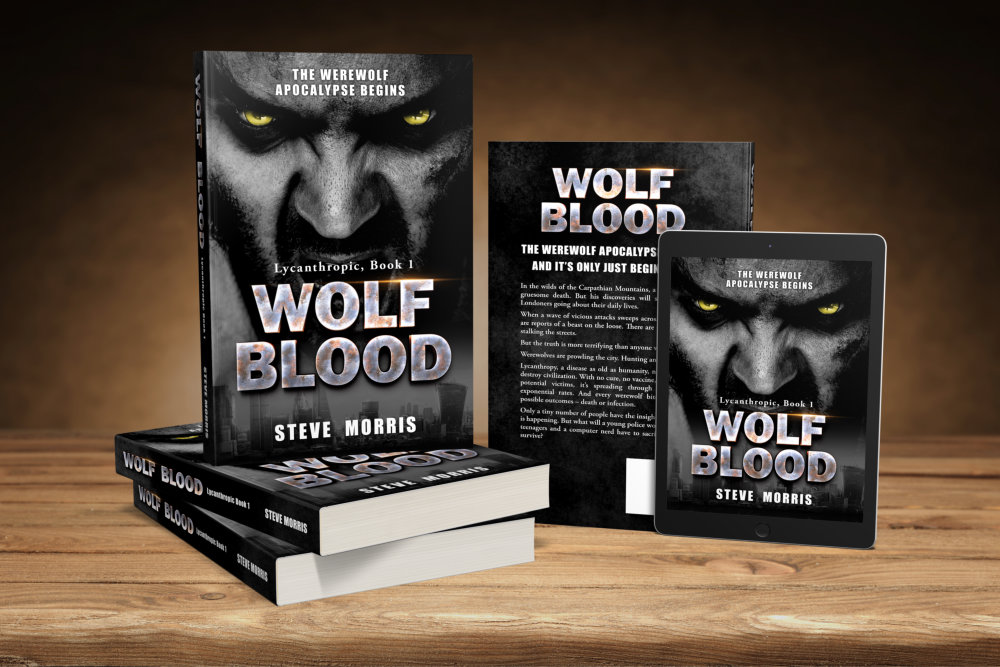 REVIEWS
The action in this novel is abundant. There is a lot going on, and it keeps the reader invested throughout.
★★★★★
Texas Book Nook
---
You're in for a wild ride.
★★★★★
GothicMoms
---
If you like werewolves, look no further, you have found the next book to add to your collection.
★★★★★
J Bronder Book Reviews
---
This book screams to be made into a movie.
★★★★★
Amazon reader
---

Copyright 2017-2019, Steve Morris, Landmark Media