MOON CHILD
Book 6 of the LYCANTHROPIC series
The End Days are coming, and a final battle looms.
Yet even as the last day draws close, unexpected dangers appear as new enemies emerge.
Liz seeks safety, for herself and her new-found family, but can anywhere be truly safe, and can anyone hide from the coming conflict?
Vijay continues on his quest to find Rose when all else is lost, while Rose struggles to keep her followers alive and to fulfil her prophesy.
Colonel Griffin faces an even greater challenge – against all the odds, to defeat the werewolf threat through military might.
And James goes in search of salvation, offering his own life to save the world from burning.
As the world rushes headlong towards oblivion, bonds will be forged, alliances broken, and old scores settled. But lycanthropy holds secrets still, and touches its victims in ways they cannot guess. A virus brought the world to the brink of destruction, and may bring it back again, if only someone can figure out how.
MOON CHILD is the sixth and final book in the LYCANTHROPIC apocalyptic werewolf series.
Buy the book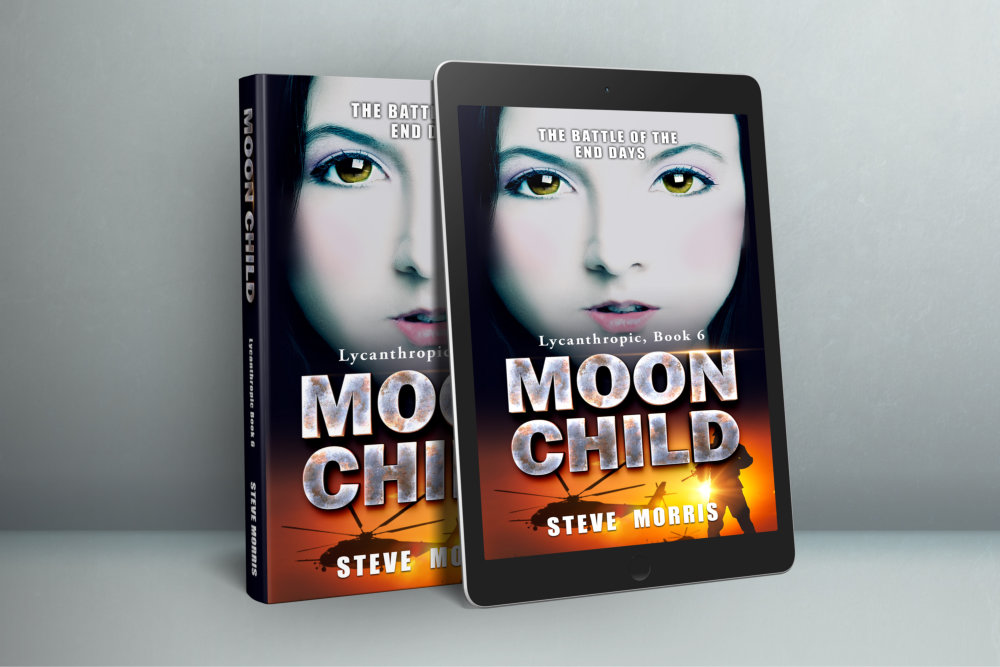 Copyright 2017-2019, Steve Morris, Landmark Media